The Clinton Barony originated over seven centuries ago, when King Edward I rewarded John de Clinton for his service in the Scottish and French campaigns, notably his leadership of the Royal Army in the defeat of Scottish forces under William Wallace at the Battle of Falkirk in 1298.
The Clintons have served their country as soldiers, politicians and landowners for generations. A commitment to public duty and service pervades the family history to this day.
The Clinton family has owned and managed land in Devon since 1550. In 1907, with the death of Mark Rolle (who was required to change his surname from Trefusis on inheriting estates from his uncle John, Lord Rolle) much of what had been the Rolle estate was inherited by the 21st Baron Clinton, becoming part of the Clinton Estates.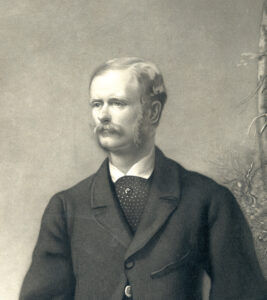 Today, less than a third of the Rolle estate as it was in the mid-nineteenth century remains in the ownership of Clinton Devon Estates. The main house is now Bicton College, part of Cornwall College; the adjoining park is privately owned by a third party and open to the public (Bicton Gardens). Thousands of acres of what was once Rolle farmland are now owned and managed by local farming families, many of them former tenants.
The 22nd, 23rd and 24th generations of the Clinton family continue to take an active part in the stewardship of Clinton Devon Estates, with the support of a professional management team and trustees.
For an overview of seven centuries of history in less than three minutes, please view our animation  –
We are working on publishing a more detailed history of Clinton Devon Estates and look forward to developing this page over the coming months.
The Rolle Family and their land in Florida and Exuma
We recognise the growing public interest in historic links to slavery and overseas plantations. Some of the results of our research, undertaken over the past twenty years, are summarised here for those with an interest in the Rolle family, and in particular Denys Rolle's and John Rolle's cotton plantations in Florida and Exuma.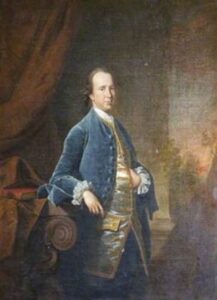 Denys Rolle (1725–1797) was an independent Member of Parliament for Barnstaple between 1761 and 1774. He inherited extensive property in Devon and was a generous benefactor to charities and religious societies, a serious student of natural history and science and a keen agriculturalist. The Rev J H B Andrews, vicar of Chittlehampton and historian, wrote that Rolle was "the richest man in Devonshire, and yet nothing pleased him more than to do a labourer's work. He would set out early in the morning, bag of provisions and spade on his shoulder, dressed like a peasant, and work as hard as any day labourer on his estates."
Denys Rolle spent much of his life in Florida, attempting to establish an "ideal society" and seeking to ensure that the indigenous people living on the land were treated with respect. His biographer Robert Legg records that "before he went to Florida he set out the principles which he intended should guide his conduct towards the native people. He said that there would necessarily be close contact with the Indian people, and that both natural justice and humanity required that they should be treated as true and original owners of the land. Nevertheless, it was inevitable that disputes and causes of complaint would arise – and therefore necessary that such conflicts of interest should be quickly resolved if greater troubles were not to follow. To this end he proposed that, from the first, any settlement which he made should have some proper judicature established within it. This was not granted, but on the arrival of Mr Lloyd his name was inserted in the Commission of the Peace."
Denys Rolle brought to the Florida colony a group of 300 homeless and criminal people rescued from the London slums. However, many of them fled seeking an easier life, and were replaced with about 140 slaves. Following the loss of Florida as a British possession in 1783, the community, together with its dismantled houses and livestock, moved to a smaller site on Exuma in the Bahama Islands. The ship on which they sailed was the "Peace and Plenty", now the name of an Exuma hotel.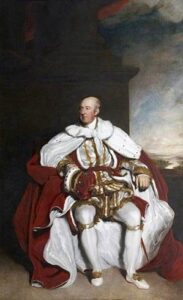 Denys Rolle's son and heir John, 1st Baron Rolle (1750–1842) inherited a colony of some 377 slaves on Exuma. By 1822, about fifty of them were over 40, and had most probably been brought to Exuma in 1784. The remainder were under that age and had probably been born there.
The Oxford Dictionary of National Biography records that while serving in Parliament John Rolle actively supported William Pitt's campaign to abolish the slave trade.
No land or other assets in the UK were purchased with money derived from slavery. The Rolle Estate that passed to Mark Trefusis (later Mark Rolle) in 1842 was practically unaltered from the property which Denys Rolle had inherited during the previous century.
The compensation John Rolle received on losing ownership of the Exuma plantation following the abolition of slavery was substantially less than he had spent in sustaining the plantations in Florida and later Exuma. They had generated little, if any, revenue for their owner, and required a substantial subsidy to keep the business afloat and the families housed and fed. Between 1818 and 1828 Rolle spent over £5,000 (the equivalent of roughly half a million pounds today) in supporting the Exuma community.
When the slaves were officially declared free on 1st August 1838, many of them adopted the surname Rolle. They took over the Rolle lands in Exuma and ran them communally, although there was no formal deed of conveyance to them. Today there are still five Lord John Rolle Commonage Estates on Exuma, including the village of Rolle Town. These have been passed down to the descendants of the former slaves and cannot be sold.
Although the name of Rolle died out in England on the death of Lord Rolle in 1842 (revived for a while in the person of his heir Mark Rolle), the surname Rolle is still, in the 21st century, commonly found on Exuma and in the wider Bahamas. For example, the actress Esther Rolle, born in Florida of Bahamian parents; Myron Rolle, the Bahamian National Football league player, member of the Tennessee Titans and Rhodes Scholar; and Magnum Rolle, a professional basketball player born in Freeport in 1986.
Bahamian Loyalists and Their Slaves (1983) by Gail Saunders has a study on "The Rolle Slaves" on Exuma:
'The Rolle slaves, both male and female, were mainly employed as field or agricultural workers. However, because of the failure of cotton [due to soil exhaustion and the attack of the chenille bug], the plantation system had declined and their labour was less intensive than a comparable sugar plantation in Jamaica.'
'By 1822 the Rolle slaves lived in families, the predominant household being the nuclear type family. Due to the decline in cotton, the slaves were left more and more to their own devices and seemingly had much freedom and mobility. They developed their own provision grounds, tended their animals, fished and gradually came to spend more time at their own affairs. It appeared from the records that they were strongly attached to their homes and their farmlands. By the 1830s they had probably become self-sufficient in food production.'
'Between 1818 and 1828 Lord Rolle had spent over £5,000 to support his slaves at Exuma, while his return during those years was about £130 from cotton production.'
Oxford Dictionary of National Biography:
John Rolle, whose father Denys is described as a 'major colonial landowner in Florida', owes his inclusion to a career in politics:
'Except on parliamentary reform, he [John Rolle] almost invariably backed Pitt, whose opposition to the slave trade he approved, even though he was heir to his father's plantation in the Bahamas which was compensation for the loss of his Florida estates in the American War of Independence…At first peeved [in the 1830s] by the effect on his Bahamas plantation of the anti-slavery campaign, he became reconciled to it'.
The Exuma website exuma.online has the following entry:
'On August 1st, 1838 all of John Rolle's slaves were officially declared free. The slaves took over the Rolle lands on Exuma, running them communally. There are differing stories on how the slaves came to own the land. Some reports say John Rolle gave it to them while other reports say that Rolle simply abandoned the lands allowing the slaves to claim it. Either way, Rolle is remembered fondly in Exuma to this day. A large portion of his freed slaves took up the last name Rolle. In fact, Rolle is one of the most common last names in Exuma.'
John Rolle's Legacy
John Rolle's memory lives on in Exuma to this day. It's estimated that around 60% of local residents have the last name, Rolle. A number of towns were named after him as well such as Rolletown and Rolleville and are still standing today.
There are five Lord John Rolle Commonage Estates on Exuma today. These are protected properties that cannot be sold. These include:
Rolle Town
Rolleville
Steventon
Ramsey
Mount Thompson
John Rolle might not have been the generous revolutionary history remembers him as, but he still played a vital role in Exuma's history.
Sources:
A Pioneer in Xanadu (1997) – Robert Legg
Bahamian Loyalists and Their Slaves (1983) – Gail Saunders
Estate archives
Exuma Online website
Oxford Dictionary of National Biography
The Story of the Bahamas (1975) – Paul Albury
Wikipedia