As coronavirus changes life as we know it, residents in the East Devon village of Beer have been proving how their unbreakable community spirit is helping them to cope with the crisis.
With an army of volunteer street co-ordinators, dozens of sewing fans creating scrub bags for NHS workers, and an allotment that's supporting the mental health of local men, the village's residents are all playing their part in ensuring everyone is safe and well.
At the beginning of the crisis, 35 residents stepped forward to become 'street co-ordinators', each taking on responsibility for a street or group of homes, supported by more than 100 volunteers. They all make regular support calls to vulnerable people who are having to isolate, collect medication, drive people to medical appointments and deliver donated food and essential items.
Resident Lee Reeve's garage has affectionately become known as 'Lee's Emporium', a place to drop off or collect donated items. It's community spirit like this which gained Beer the title of runner-up in Channel 4's Village of the Year in 2018.
Networker Annie Boalch of the Beer Action Group, is isolating at home but is also one of the organisers. She said: "This crisis really has brought out the best in people and it's all of these amazing volunteers who have made it happen. We have also set up an online meeting hub which different groups such as the choir are gathering in, while a weekly newsletter is being produced to keep everyone up-to-date on what's going on. Beer has such a good heart – we all know we are lucky to live here. Stay safe, take care and be kind to all."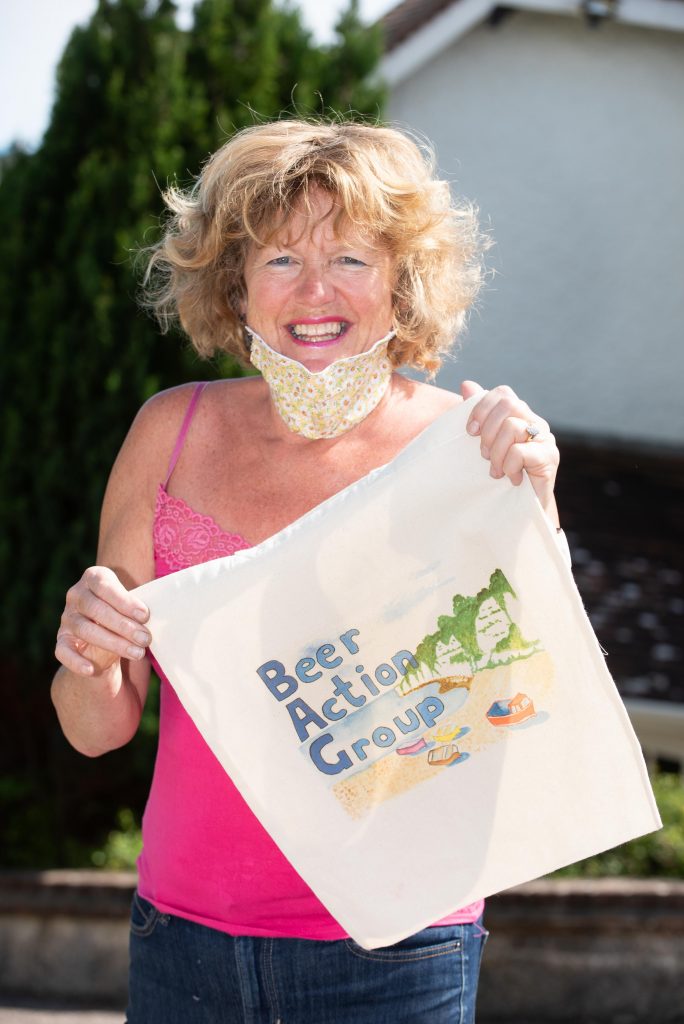 Those handy with a needle and thread have been particularly busy with over 100 people helping to make more than 1,200 scrub bags for hospital, ambulance and care home staff.  Scrubs are placed in the bags after a busy shift so they can be washed at a high temperature, while avoiding contamination with other clothes.
Another resident, Jean Bartlett, is making masks for the street co-ordinators and hopes to make enough for the whole village, in a project led by Kim Vine who runs The Cloth Shop.
Wendy Egerton, who's co-ordinated the bag scheme, said: "We thought, what can we do that will make these wonderful people's lives safer and more comfortable at this time? The bags contain comforters which NHS staff can wear to prevent their ears getting sore from the masks they have to wear. We also include face creams, body lotions, perfume or aftershave as a little extra treat. Beer residents have come up trumps and gone above and beyond for the NHS, Everybody has done it for free and simply keeps asking, what can I do to help?"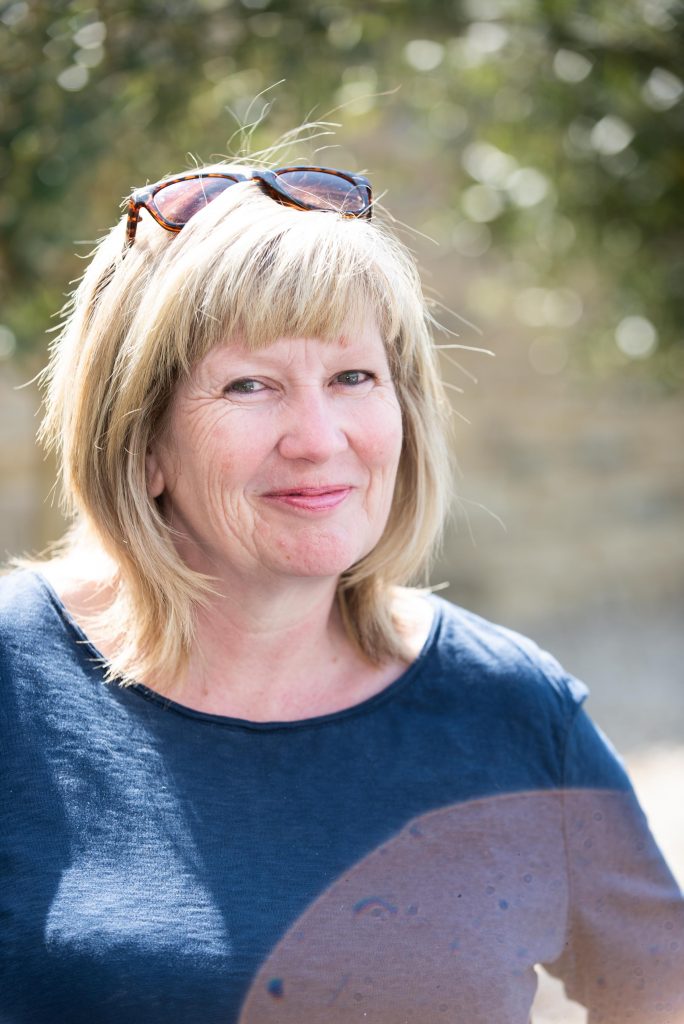 Another key focus of villagers has been protecting the mental health and well-being of residents at such a difficult time. The lockdown forced the closure of the popular Beer Men's Shed, a community space for men to meet, converse and create things.
Clinton Devon Estates has now stepped in to provide a rent-free allotment for the group, so they can continue to meet and work on a project, while maintaining social distancing guidelines.
Beer Men's Shed chairman Chris Pickles said: "There are many reasons why men come to the Shed, but one of its main aims is to help reduce loneliness and isolation. At this time during the coronavirus crisis, feelings of isolation can be severe and I don't think you can overstate that.
"Clinton Devon Estates have been a fantastic support to us since we launched the Shed last year. This allotment, which they have so generously donated, is perfect for us and it's in a super spot on the cliffs. We have been turning over the land already in preparation for planting things. The idea is that fellas can come along and do what they want. That might be picking up a gardening tool or simply stopping by for a chat over a cuppa."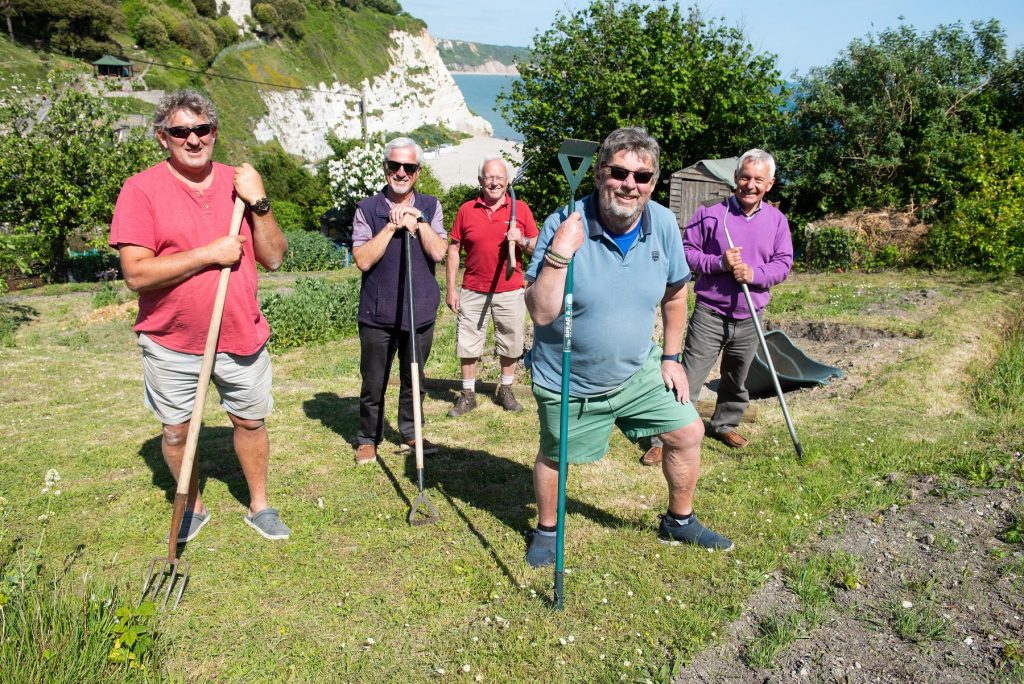 Villagers have also turned out to help one of Beer's oldest residents celebrate his 100th birthday. They gathered outside George Bastone's home to sing him happy birthday, before a relative drove him around the village in a black cab so he could wave at everyone.
George's daughter, Fiona Peters, said: "The celebrations were typical of Beer – I've never known a place like it. They manage to make people feel like they're not on their own. They definitely did Dad proud."
Kate Ponting, Countryside Learning Officer at Clinton Devon Estates, said: "We already knew Beer was an amazing place and so many in the village have pulled out the stops to help each other or by sewing for those further afield – their community spirit is everything! The standout thing has been that, as well as meeting practical needs they have also been proactive in meeting the well-being needs of local people too.
"It has been so lovely to follow what is going on and see how the village is finding ways to continue the social calendar, albeit at a distance, to ensure everyone can stay well connected and cared for."