Nine years after one of East Devon's most iconic hilltop plantations was saved from the rapid spread of a deadly tree disease, the green shoots of recovery are signalling the rescue programme's success.
In 2012, 10 hectares of mature Japanese larch trees had to be felled at Otterton Hill near Budleigh Salterton, after the crop came under threat from the deadly tree disease Phytophthora ramorum. The fungus-like pathogen had been found nearby and had already wiped out swathes of South West trees.
The Estate secured a licence from the Forestry Commission and in a race against time, harvested the trees, saving them before they became infected.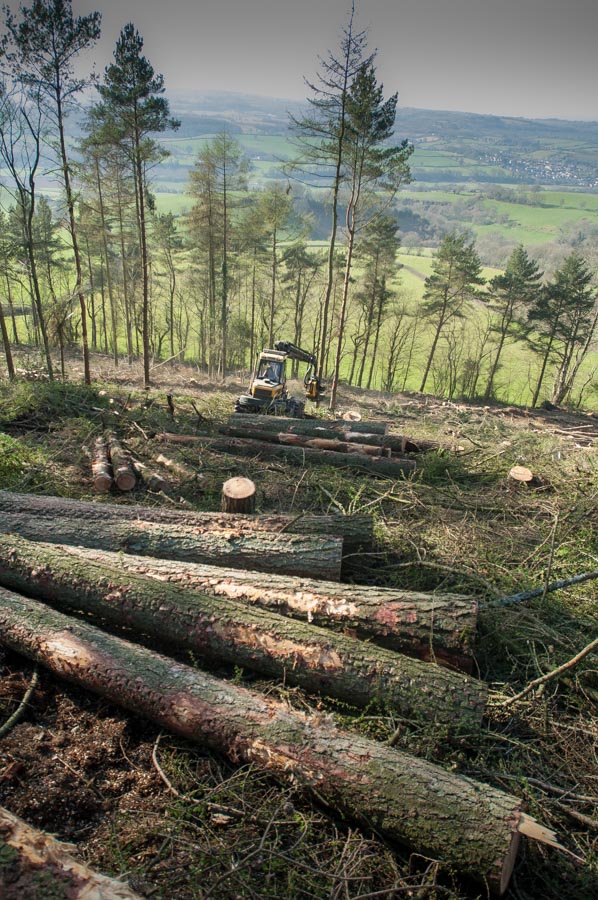 Now, the trees planted soon after are thriving and being used to highlight the importance of our commercial woodlands and the contribution they make to the economy.
The Estate hopes Otterton Hill's success will show the importance of its woodland management programme and help people to understand the reasons behind the sometimes difficult decisions it has to take. Not only do woodlands have many environmental and biodiversity benefits, they are also a living crop which contributes to the economy, through the timber produced and conifers in particular have a major role to play in sequestering carbon and year round removal of atmospheric pollutants like ammonia.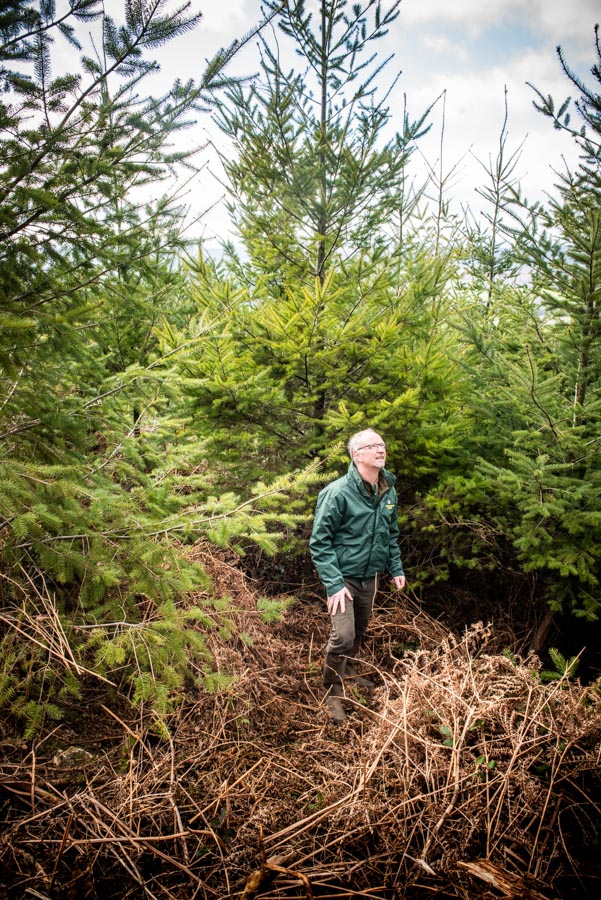 John Wilding, the Estate's Head of Forestry and Energy, said:
"The success of the Otterton Hill woodland highlights the Estate's commitment to excellent forestry management and doing the right thing for the land and the environment. By raising awareness of this, we hope to show people that this work is part of a managed process – these trees are a long term commercial crop. While areas such as Otterton Hill are impacted at the time of the felling, what we create by replanting them is a whole new cycle of habitats.
"Phytophthora ramorum was, and continues to be, a great threat. The original trees were very vulnerable. As it's transmitted by airborne spores blowing across from plant to plant, in these cases we have no choice but to proactively remove trees and that is what we decided to do. It turns out we did it just in the nick of time, helping to rescue a 50 year old crop and also protecting further woodland from being infected, by creating a type of 'firebreak'. We replanted a combination of Douglas fir and oak and have accepted natural regeneration of sycamore, silver birch and pine, and so the cycle begins again but with a wider range of species."
"Growing trees is a long term business and you're very unlikely to see the fruits of the trees you plant, as they follow a 50 to 80 year cycle. Every decision and action is about making the woods more resilient to the future, especially when facing challenges such as climate change."
The Estate manages 1,900 hectares of sustainable, high quality and multi-purpose woodlands, which deliver biodiversity, recreational and landscape benefits. Managed woodlands account for 17% of the Estate area in East and North Devon, comprising a rich mixture of both commercial conifers and native broadleaved species, which provide a wide range of habitats for many plants and animal species.
It's been a busy twelve months for the Estate's woodland team. Forestry workers were designated as key workers at the start of the first UK lockdown in March 2020.
John Wilding explains:
"Our work has never really stopped. The pandemic has really highlighted the importance of the timber industry to the economy and society. Throughout the pandemic demand has been very high and we've been exceptionally busy.
"Our timber goes on to be used in many ways and supplies sawmills, manufacturers and wood processing industries to make products for construction, fencing for homes and in agriculture, packaging and biomass fuels. It is also used for pallet wood which has been very important recently as it's used to transport essential goods such as food and medicines. The demand for pallet wood last year was unprecedented, as the pandemic impacted supply chains. It goes to show that almost everything we buy is moved at some point on a softwood pallet."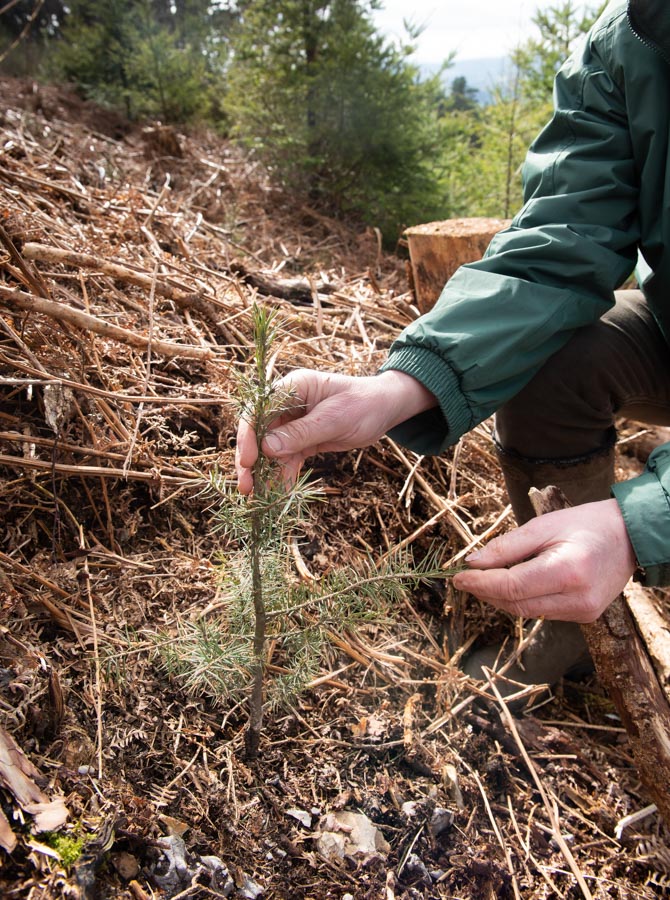 The replanted woodland at Otterton Hill is also a haven for wildlife. Nightjars in particular favour newly felled woodland and were found across the site for the first few years, before they moved on to new felling areas. As the crop enters the "thicket stage" it affords ideal habitat for a different range of species with deer, songbirds and in particularly chaffinches flourishing as the cycle continues.