Clinton Devon Estates are preparing to submit an application to the Planning Inspectorate which will increase the size of Woodbury and Bicton commons by registering woodland sites as new common land, while deregistering a smaller, industrial brownfield site.
The 1.7-hectare site, although it has long been in industrial use and inaccessible to the public for decades, is registered as common land. We are proposing to regularise its status through a formal process known as deregistering. In its place, 3.4 hectares of nearby woodland which currently have permissive access will become formal common land. No public rights of way will be affected.
At the same time, consent is also being sought from the inspectorate to install underground cables for the consented energy storage system described below, and to build a new bat hibernaculum nearby. Applications are also being submitted to East Devon District Council to update the existing planning permission in line with these applications.

Background explaining historic, current and future use
The land at Blackhill has a long history of heavy industrial use as a quarry and aggregate processing site. Part of the site remains in employment use and is leased to, and operated by, a machining and metal fabrication business, Blackhill Engineering.
The remainder of the site, a redundant quarry processing yard, has been granted planning permission by East Devon District Council for an energy storage system. This facility will assist the Estate in its drive towards net zero, helping to tackle climate change and global warming, and decrease the country's reliance on imported fossil fuels, so the site will remain in industrial use for the foreseeable future.
These industrial spaces are registered as common land, although access under newer rights of way legislation has always been restricted by the nature of quarrying and industrial use.

Where and how much land will be deregistered?
Blackhill Quarry covers 70 hectares of Woodbury Common. Since sand and gravel extraction finished, the vast majority of the area is being restored to heathland through an award winning programme.
Today, less than 3% of the former quarry remains in industrial use. This site, off the B3180, is factory and warehouse space occupied and operated by Blackhill Engineering Services Limited, plus the redundant quarry processing yard.
The 1.7-hectare area to be deregistered has been used for industrial purposes for around 90 years and is surfaced with concrete with very low conservation value. For generations there has been no public access to this site, due to its quarrying and industrial uses.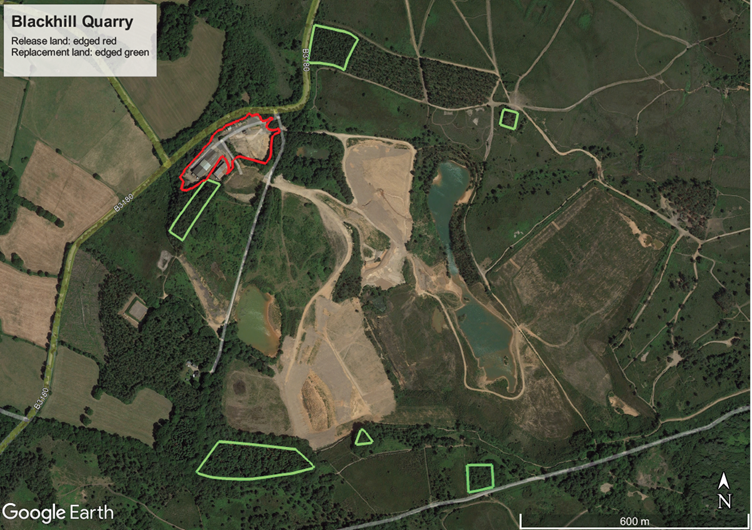 Where and how much land will be registered as new common land?
The areas which will be exchanged and registered as common land total 3.4 hectares. These woodland parcels are not currently common land, nor are they covered by the Countryside and Rights of Way Act (2000) and they do not have permanent secured rights of public access.
When registered as common land, public access will be protected and the overall area of Woodbury and Bicton commons will be increased, securing accessible land of much higher conservation value.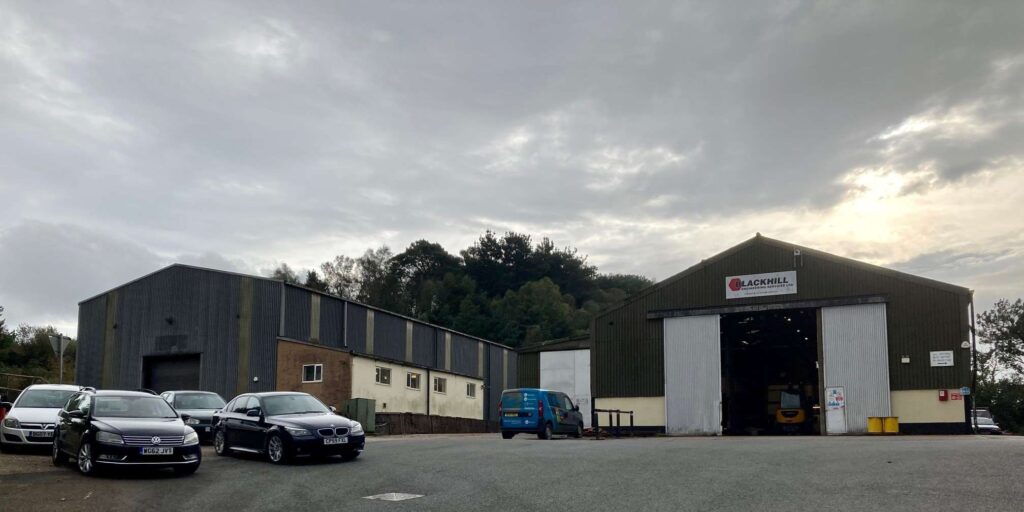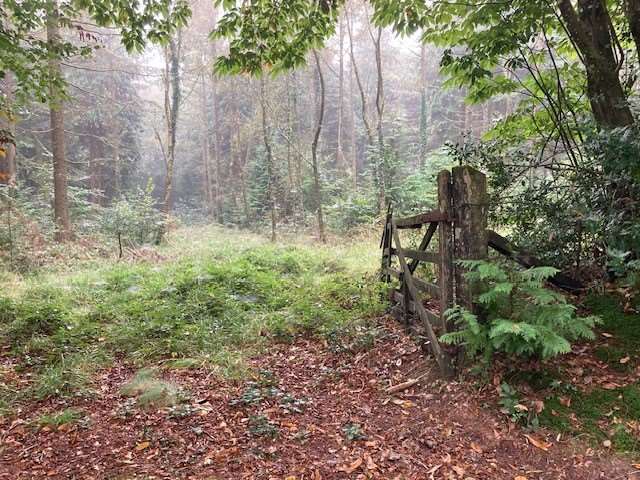 Why is deregistration necessary?
The development of Blackhill pre-dates the Common Registration Act (1965) and the Commons Act (2006). Deregistration will formalise existing and long-standing accessrestrictions associated with a site which has a long history of industrial use.