Clinton Devon Estates' Head of Forestry and Energy John Wilding has been interviewed on BBC Countryfile about the impact invasive non-native grey squirrels are having on native broadleaf trees in the UK. Grey squirrels have decimated the UK's red squirrel population, competing for food sources, and spreading the squirrelpox virus which is fatal to reds.
In a segment broadcast on Sunday 21st August, John showed presenter Tom Heap the damage that had been done by grey squirrels on the Estate, where they have stripped the bark from trees.
John explained: "I would say in here, 30 percent of native broadleaf trees this year have been damaged to the point that they will die. It is the biggest challenge facing native broadleaf trees, and has been for the last 20 or 30 years.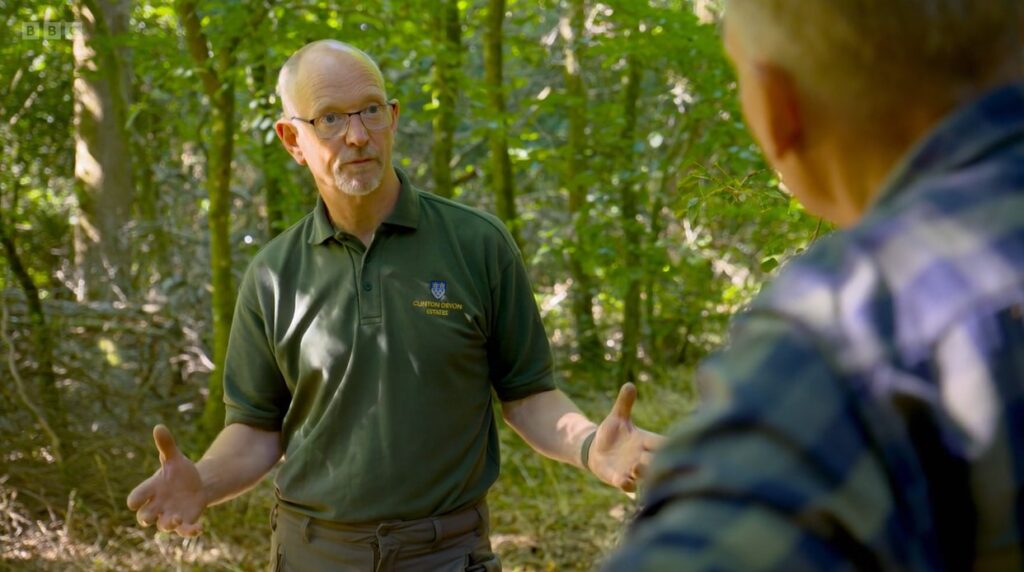 "There's a misbelief that squirrel damage is a forester's issue because it only affects timber quality, but it's stopping small trees becoming big trees and all the ecological and carbon benefits that come from large, native broadleaves.
"My predecessor planted quite a large area of oak and that is a 100 percent failure, 20 years later…part of a previous farm planting scheme to take land out of production and plant woods in mixtures to become old growth oak, has completely failed.
"I see in my 40 years in forestry very little to no native broadleaves becoming the big forest trees of the future."
John also discussed the measures being taken by the Estate to mitigate the damage caused by grey squirrels, alongside interviews with The UK Squirrel Accord, European Squirrel Initiative and the Urban Squirrels sanctuary and campaign group.
You can watch the full item from BBC Countryfile, here: https://bit.ly/3R1bi53