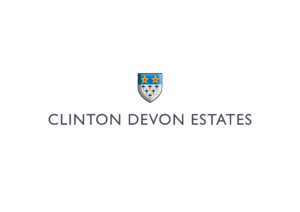 Climate change is one of the biggest challenges of our times and we must all do what we can to reduce carbon emissions linked to human activities.
The United Kingdom is committed to decarbonising all sectors of the economy to meet the target of net zero by the year 2050. This means that we need to stop using electricity generated from fossil fuels, and replace it with energy from sustainable, renewable sources.
John Wilding, Head of Forestry and Energy for Clinton Devon Estates, said: "The benefits of renewable energy are clear, but there is often an imbalance between when the energy is produced and when it is needed. Offshore wind farms, for instance, regularly produce more energy than can be used on a windy night, and similarly solar farms can only contribute during the day.
"Battery energy storage systems are designed to store electricity produced at times of low demand and release it back into the grid when it is most needed.
"As we increase our renewable generation a network of balancing and storage is required across the country. This requirement will increase as we reduce our dependence on gas and coal as we switch to renewables to power our homes, offices, hospitals, schools and farms, not to mention the electric cars, vans and heat pumps which are rapidly being introduced.
"Clinton Devon Estates is determined to play its part in meeting this challenge and has submitted a planning application for a battery energy storage system, making use of brownfield land at the site of redundant quarry processing plant at Blackhill Quarry. This proposal will underpin the future electricity supply to East Devon."
The emerging East Devon Local Plan also supports the provision of battery energy storage systems, saying: "Electricity storage is a key technology in the transition to a smarter and more flexible energy system and will play an important role in helping to reduce emissions to net zero by 2050.
"Battery storage systems will play an increasingly pivotal role in responding to changing electricity demands, particularly as we make the transition from petrol to electric vehicles and shift demand from peak times."
ENDS