A ceremony has been held to mark the 80th anniversary of the opening of an RAF observation post on the East Devon coast, which played a major role in World War Two weapons testing and training.
Brandy Head was part of the Exeter-based Gunnery Research Unit and is located on the South West Coast Path clifftop, at Stantyway Farm in Otterton, a tenant-run farm owned by Clinton Devon Estates.
The commemorations on Sunday 12th July come as sensitive restorations take place so the small derelict building can be used as overnight accommodation for groups of walkers on the coast path. The works have been led by tenant farmers Sam and Nell Walker, in partnership with Clinton Devon Estates.
Sam explains: "When Nell and I took over the tenancy of the farm, Brandy Head was a total wreck and had become a target for vandalism. We were looking to do something about it as soon as possible. We have done our best to look after the farm since moving here, and we felt a sense of responsibility to do something about the observation post."
Sam continues: "The fact is, if something wasn't done, it would have been lost. It's got so much history and when planning what we could do with it, we wanted it to be as flexible as possible. It will provide basic accommodation that can be pre-booked by walkers and ramblers looking for a quiet and quirky place to stay."
The building was originally used as a base for testing gyroscopic gunsights, aircraft rockets and aerial ordinance, both on land and at sea during the war. These gunsights assist pilots in firing more accurately at their target. Aircraft would fly overhead and fire at targets in the fields behind the building, as well as in the bay. A blast wall at the rear of the building, which was designed to protect occupants from the firing that was taking place, can also still be seen today.
One of those remembered at Sunday's commemorations was Sir Bennett Melvill Jones, a pioneering pilot and researcher of aerodynamics, who was appointed to the research unit in 1940 to improve aerial gunnery. It was here he developed and tested the gunsights, which became the standard aircraft sighting system for the next 40 years. His grandchildren Ann Ballantyne and Edmund Wright joined the commemorations.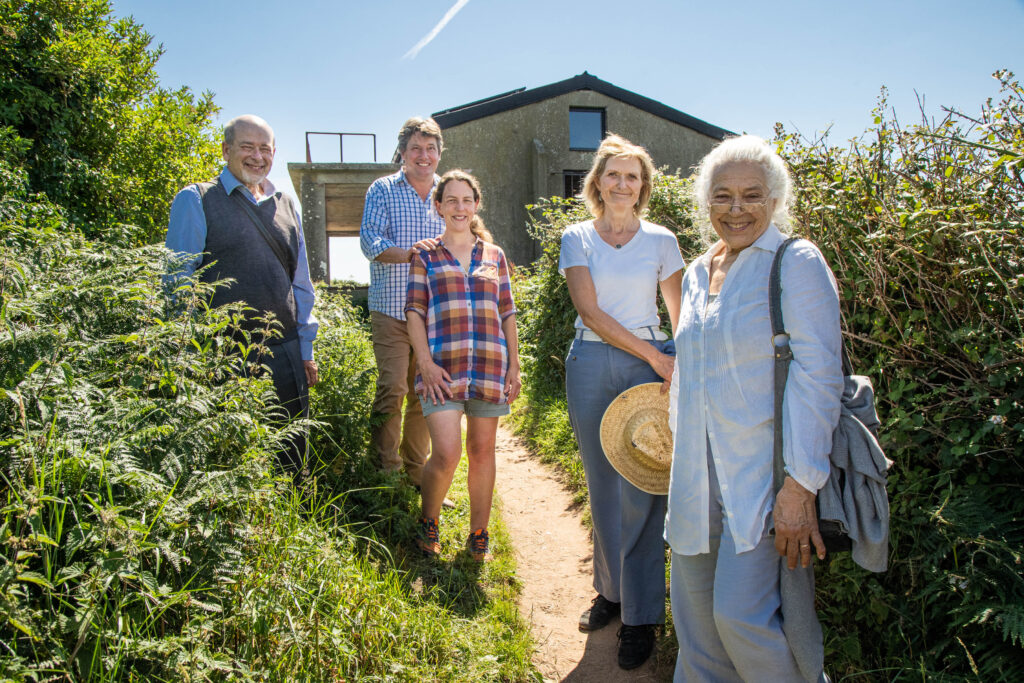 When it opens later this summer, Brandy Head will continue to provide a rest stop for walkers using the South West Coast Path, with seating and information boards outside.
Clare James, Estates Surveyor for Clinton Devon Estates, said: "We are responsible for a number of buildings across East Devon that are historically important and benefit from a rolling programme of maintenance and sensitive refurbishment to ensure they're fit for modern living, while conserving their historic fabric. Sometimes we have the opportunity to breathe new life into old buildings to give them a new purpose, whilst not forgetting the importance of the role they played in the past.
"Our partnership with Sam and Nell to refurbish the building at Brandy Head will ensure that it continues to be an important feature of our landscape and a reminder of the part this area played in the Second World War."
John Varley, Estates Director for Clinton Devon Estates, said: "It is wonderful to see this historic structure restored and conserved for future generations to enjoy, in its new form. While giving it a new lease of life, it is also keeping an important part of our local history alive."
The South West Airfields Heritage Trust has also unveiled a blue plaque at Brandy Head to commemorate Sir Bennett Melvill Jones' work. Chairman Brian Lane-Smith said: "The observation post was tumbling down and we risked losing it forever. Thanks to Sam Walker and Clinton Devon Estates, it has now been saved. Although it is a simple building, it's very historically important and we think it's essential to preserve that. If we don't, it's as if it never happened. Now, future generations can understand the sacrifices and work that took place there, so we can enjoy our today."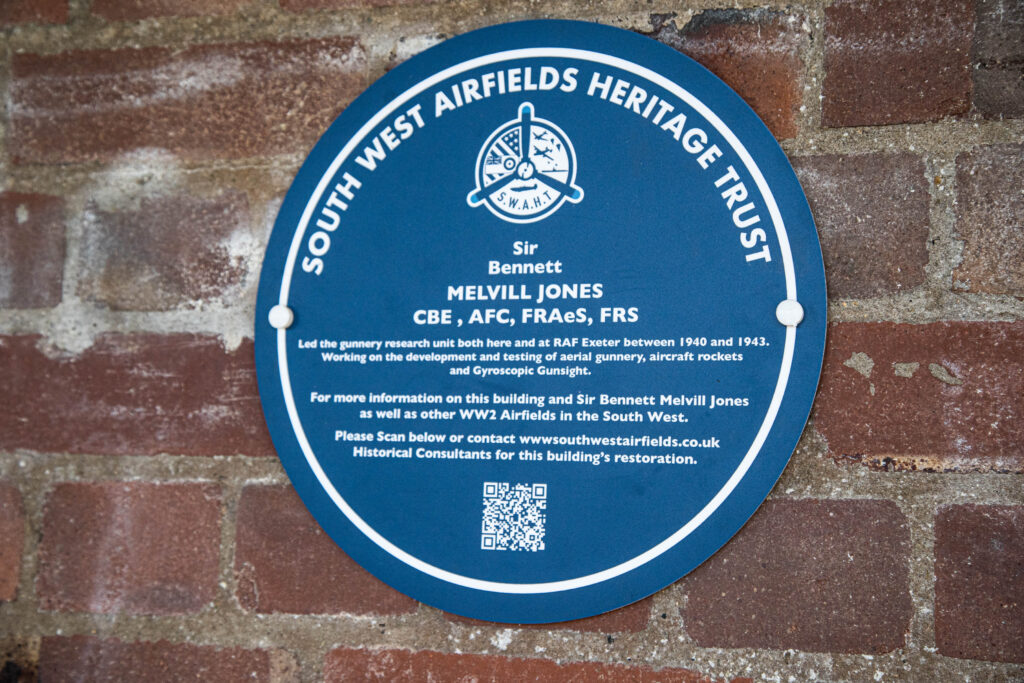 Any South West Coast Path walkers who wish to book to stay at Brandy Head should email [email protected].